PiCheck is used for finding problems on assets or in shots that may create issues during conversion or inside the game engine.
Under "Asset" tab, you can find the tools to check models, materials and rigs of the current asset.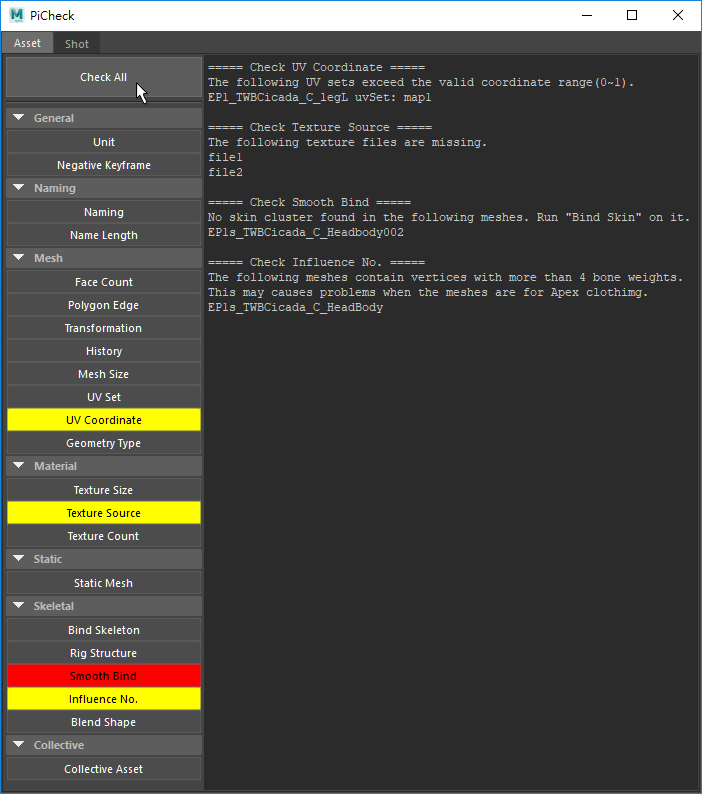 Open an asset then click the "Check All" button at the top left corner, the tool will check through the asset components and highlight the problematic items.
Items highlighted in red contain serious problems which will likely cause errors and conversion failure and must be fixed. Items highlighted in yellow have less serious problems which may still introduce unwanted results.
You can also check each item individually by clicking the item's button.
The node to be fixed and the problem descriptions are shown in the right panel. Fix the detected problems then check them again until all issues are resolved.
The checking tools under the "Shot" tab works in the same way but it is used for checking problems in the current shot.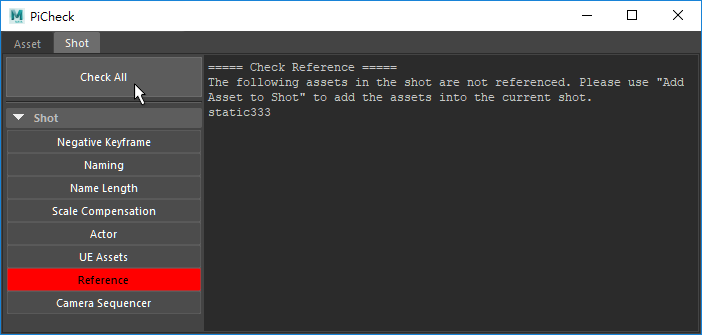 For more details on the asset specifications, please refer to "Appendix A - Content Spec Checklist".