Use this tool to add and edit post process effects to cameras.
Select a camera and click the "Post Process" tool to add the post process node to it. Each camera can have only one post process node.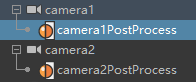 Once a post process node is applied, go to the Attribute Editor and you will see all the settings of the post process effects. Try to adjust the settings and see how they work in PiView.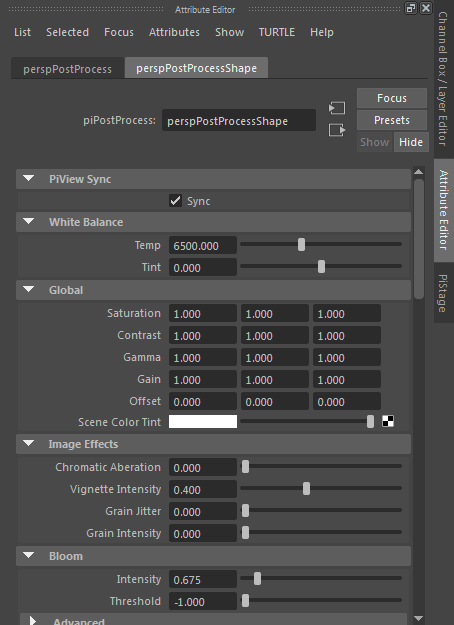 Here are two post process examples: "Depth of Field" and "Lens Flare".


The post-process effect attributes are keyable. All the settings and keys of the post process effects in the shot can be converted into the Unreal map.
For more specific information about each of the post-process effects, look at the UE4 documentation: Post Process Settings.